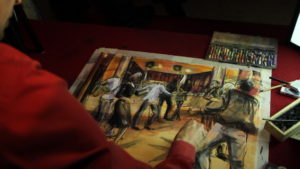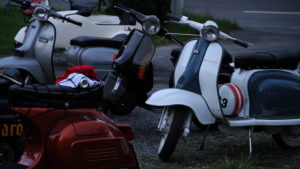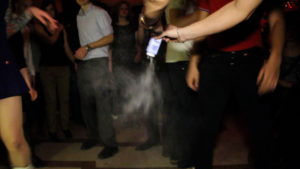 CONTENT
Soul is hot. New radio stations such as Superfly and FM4, as well as internet radio, are focussing on the phenomenon. The musical style is attracting the attention of ever-growing numbers of young people traditionally loyal to a wide range of other musical genres, such as hip-hop and ska, thanks not least to the popularity of hits by singers such as Amy Winehouse and Duffy. The core target audience of 45 REVOLUTIONS PER MINUTE consists of people aged between 20 and 45. They enjoy an active nightlife, are interested in music and culture, are individualistic and hail from all walks of life. The documentary looks in depth at the protagonists, music and venues involved in an effort to get an understanding for the special feeling for life and pleasure that people get from soul music. A handful of comparable documentaries on the theme of soul have been made in England over the years. These include Granada's legendary TV documentary This England (UK, 1977, 26 minutes), Soul Nation from Channel 4 (UK, 2003, 3 episodes, 50 minutes each) and Soul Britannia from BBC 4 (UK, 2007, 3 episodes, 60 minutes each). 45 REVOLUTIONS PER MINUTE is the first documentary to be dedicated to the way this music scene has influenced Vienna in particular. As you watch, the film wins you over by examining this highly tribal musical experience, the way in which the members of that tribe translate a love of soul music into a love of life itself, and by offering fascinating insights into those individual life stories.
The world's first underground dance floor movement – Northern Soul – first began emerging in the nightclubs of northern England in the late 1960s. Rare, previously obscure American soul singles pressed in the '60s became a way for thousands of young people from the big industrial cities of northern England such as Manchester, Leeds and Newcastle to forget the drab monotony of everyday life in the north by indulging in dance excesses that seemed to go on forever. Or certainly the whole weekend, which was a start.
The documentary 45 REVOLUTIONS PER MINUTE shows how this soul dancing phenomenon came to Vienna, the strategies employed to this day by record shop owners, organisers and DJs to keep the scene alive, the way black soul artists are finding a musical home in Vienna, and the effect soul's very special attitude towards life has had on dancers, fans and record collectors.