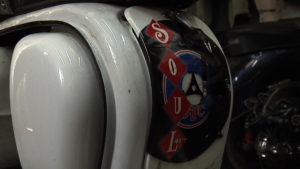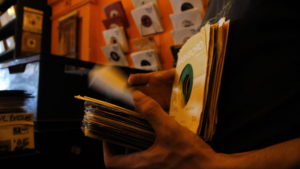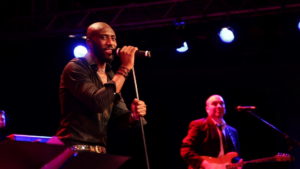 45 REVOLUTIONS PER MINUTE
takes you on a voyage of discovery of Vienna's underground soul scene. This is a film about life, passion, dreams, old vinyl – and soul music, Vienna-style.
The world's first underground dance floor movement – Northern Soul – first began emerging in the nightclubs of northern England in the late 1960s. Rare, previously obscure American soul singles pressed in the '60s became a way for thousands of young people from the big industrial cities of northern England such as Manchester, Leeds and Newcastle to forget the drab monotony of everyday life in the north by indulging in dance excesses that seemed to go on forever. Or certainly the whole weekend, which was a start.
The documentary 45 REVOLUTIONS PER MINUTE shows how this soul dancing phenomenon came to Vienna, the strategies employed to this day by record shop owners, organisers and DJs to keep the scene alive, the way black soul artists are finding a musical home in Vienna, and the effect soul's very special attitude towards life has had on dancers, fans and record collectors.
Documentary Film
Duration: 75 minutes
Format: HD, 16:9
Finishing: Spring 2023